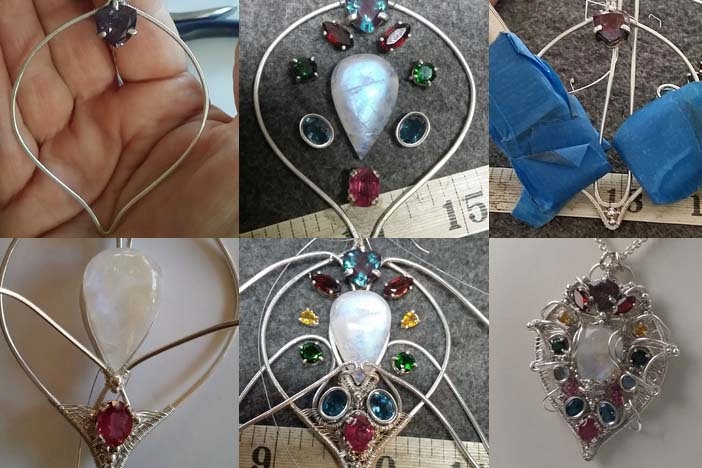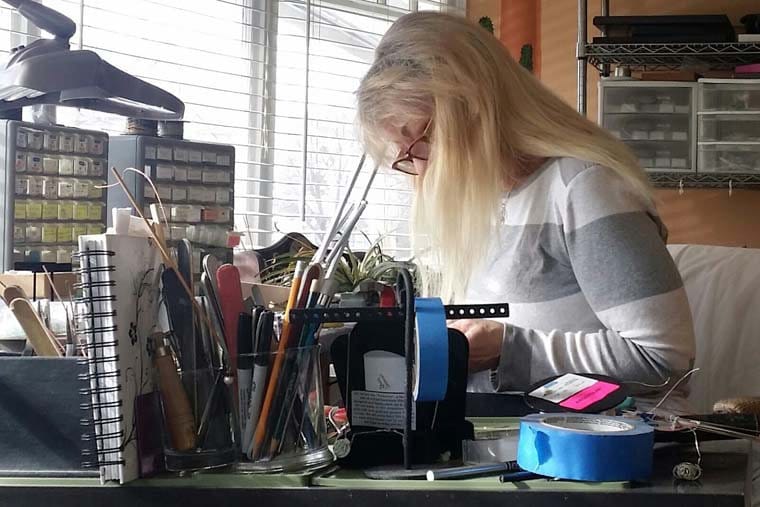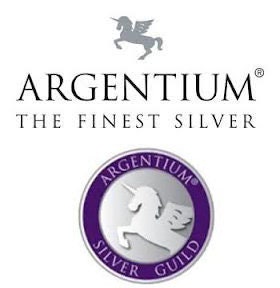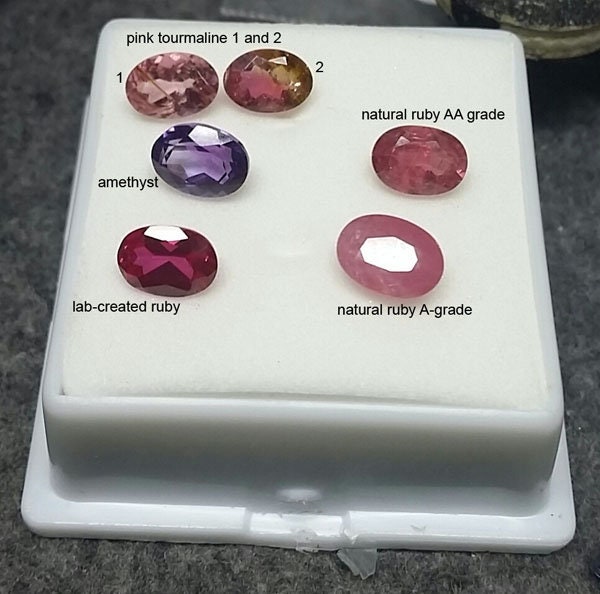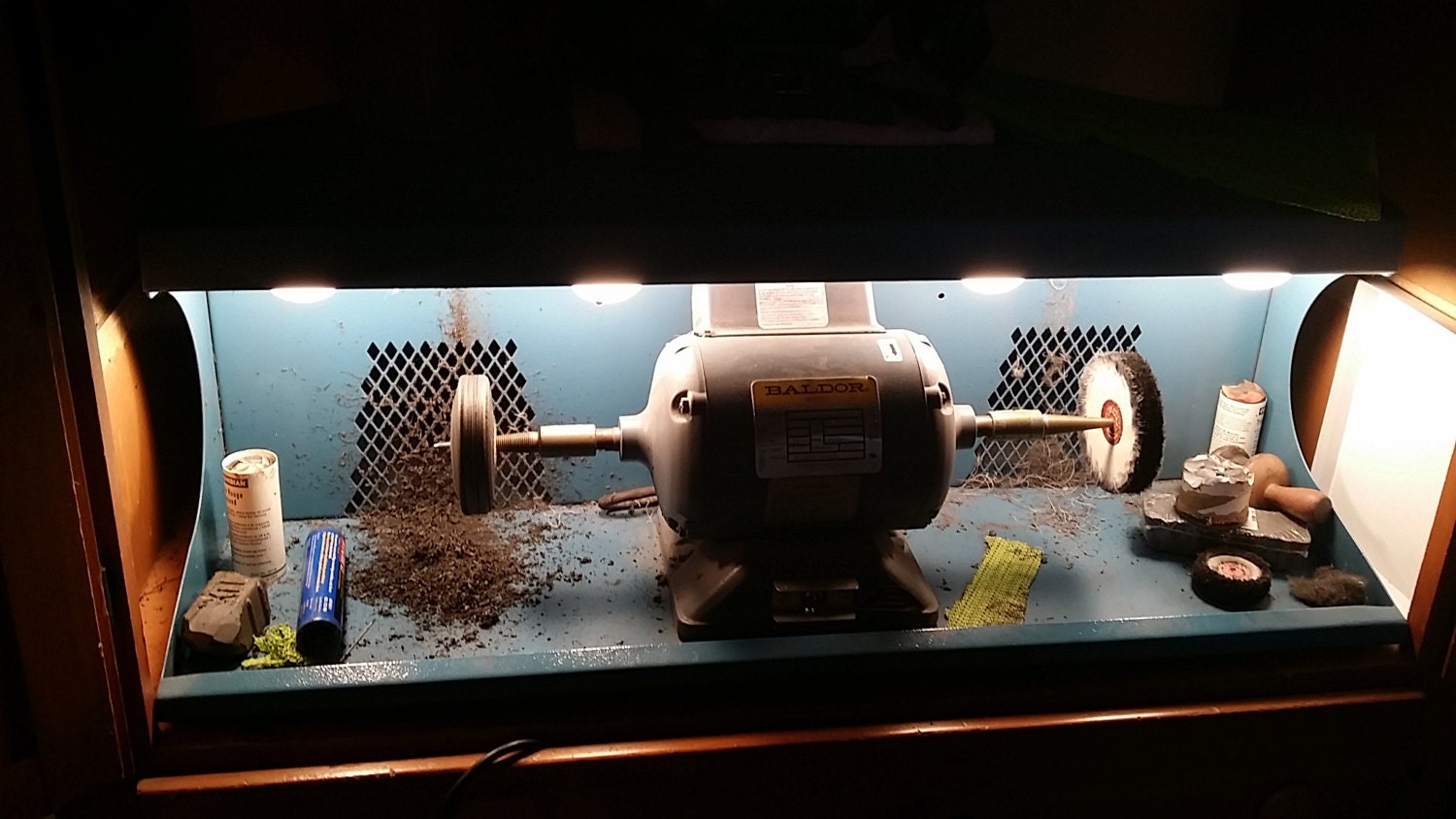 The whole world is art, as it was created. I believe that the very force that is behind all of creation is inherent in all humans. When that primordial creativity is cultivated even just a little, every human has an affinity for art!

I have worked with many mediums over the years including painting, pottery, sculpture, glass mosaics and even mechanical drawing, but the inspiration to create wire wrap jewelry didn't happen until 1986 when I was hunting for mineral specimens for study of the ancient lore, religious uses, and proposed healing properties of gemstones in history. So interesting were some that I was compelled to wrap one of my favorites in some silver wire to wear on a chain. Wire is a tricky medium, and working with it appealed to my interest in problem solving. I was hopelessly hooked on creating the next piece….

Designing and crafting jewelry in metal and stone has become and still is one of my greatest passions and source of exhilaration for the last 25 years. The desire to create is born from a deep reverence for Nature, her moods and her creatures. Moved by the power of the divine in all things, metals and gemstones can be interpreted as "creatures of the earth". I am stirred by the fact that each element primary element (air, fire, water and earth) all in some way contribute to the formation of the materials I work with. So ancient, so symbolic, I am constantly motivated by an inexhaustible force to create. I am intrigued and inspired by the style of Art Nouveau, with its soft spirals, sculptural undulating shapes, serpentine lines, richness of color, contradicted by the hardness of metal and stone.

As a self-taught wire worker, rarely do my ideas get to paper. There is some measure of planning that must go into a design before it its beginning. A piece may take shape as a line drawing or pattern of light in my mind's eye, giving the work a very organic feel, or it may be a particular stone and it's properties that is the motivation for a design. The serendipity of this process works well this way, the piece flows naturally as it comes into being. Sometimes something altogether different will happen in the process, which makes the hours spent "working" seem like not work at all. I love what I do, and feedback that comes from my customers is another wonderful source of inspiration! Very frequently I am asked to create a custom collection or just one special piece through one of the Galleries where my work is sold. I love the challenge of working the translation from what my customer sees in their mind brought to reality for them.
Jewelry has such deep roots as symbolic lasting treasures, can be the ultimate form of affection when given as a gift, and in my humble opinion, one can never have enough! It is for this reason I strive to create the unexpected.

My life and space is blessed and shared with my husband, 2 rescue dogs, a cat and a rescued pigeon named Walter. We reside in the seashore village of Ocean Grove New Jersey.